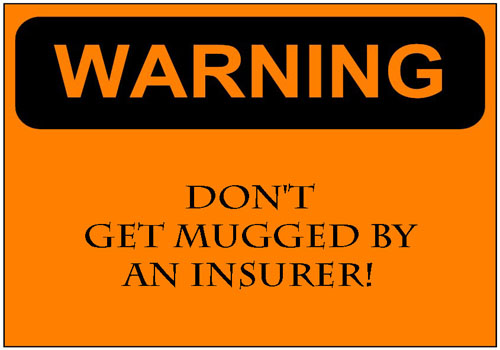 2013 has seen pitched battles between insurance companies and personal injury solicitors. Insurers suggest that whiplash claims are too commonplace, that the UK is developing a 'compensation culture' and that solicitors are encouraging vexatious litigation. This has seen government inquiries into whiplash compensation, and frequent news stories of allegedly excessive personal injury claims that surely discouraged injured people from making a claim themselves. Changes have even been made to the Criminal Injuries Compensation Authority, with the aim of reducing the amount of money this organisation requires.
Personal injury solicitors have countered by saying that insurance companies are trying to protect their bottom lines, and that people have the right to receive compensation for their pain, suffering and losses when they have suffered a personal injury that wasn't their fault. And a new campaign by the Law Society should promote the profession even more, helping to defend it against the insurance sector's assault.
"Don't get mugged by an insurer"
The Law Society is telling the public, "Don't get mugged by an insurer – use a solicitor". It advises the general public to use personal injury solicitors to receive high-quality legal advice if they have been injured in an accident.
Insurers frequently try to settle compensation claims with injured parties directly. Laypeople will be unable to calculate the value of their claim accurately and insurers will often propose a low offer, so they can settle a claim at under its true value and in as little time as possible.
People may be offered £1,000, or £2,000 immediately after the accident and might be tempted to settle immediately. Many Brits are in serious financial difficulties at the moment, and these instant offers can seem like the answer to all their problems.
A few months later, the claimant may then realise that they have been left significantly out-of-pocket, that they did not receive compensation for many of their expenses, and that they have no way to seek redress. It has been estimated that insurers' offers are usually between 33% and 50% less than the actual value of a compensation claim – considerably more than the cost of hiring legal representation.
However, using a personal injury solicitor means claimants can recover all the money they deserve, and can easily see the value of claims escalate by thousands or even tens of thousands of pounds.
The Law Society's campaign began on June 24th and will last for six weeks. It will see advertising in railway stations, on the internet, inside trains, in the media and on motorways, as well as on personal injury solicitors' websites.
Benefits of hiring personal injury solicitors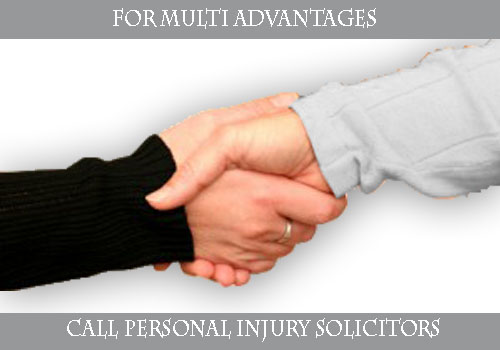 Hiring Clearwater Solicitors for your personal injury compensation claim will not just maximise the value of your final settlement. There are several other advantages to hiring solicitors:
–          You can choose solicitors who specialise in cases just like yours
If you have been the victim of clinical negligence, then medical negligence solicitors will have experience in dealing with similar cases to yours and will know all the nuances of this area of personal injury law. Similarly, car accident compensation solicitors will be well-placed to help you out should you have been in a motor vehicle accident, and workplace negligence solicitors will be particularly effective in accident at work compensation claims.
You will also benefit from a technical evaluation of your claim and an assessment of your likelihood of success. You can find out whether or not you are eligible to claim and find out how much your case should be worth. If your case ends up in court, solicitors will be able to represent you effectively, while insurance companies may completely demolish your case if you are representing yourself.
Making a claim for compensation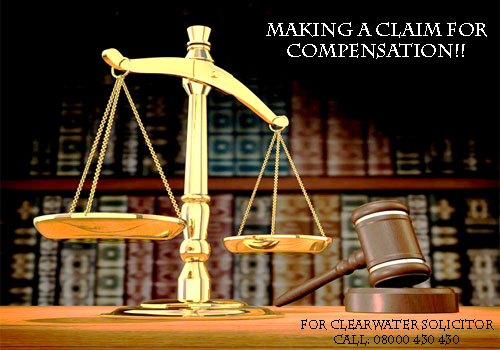 The team at Clearwater Solicitors can help you make a claim for compensation and receive all the money you deserve for your personal injuries. Our multilingual workforce contains solicitors that specialise in all fields of compensation claims, so we have the technical expertise you need.
We can even discuss your claim for free if you get in touch with us, and can offer a range of funding options should you not be able to afford our services yourself.
To find out more or to start a claim, just call us on 08000 430 430. Alternatively, you can fill in our online enquiry form to request a call back.