What is personal injury compensation?
21st August 2014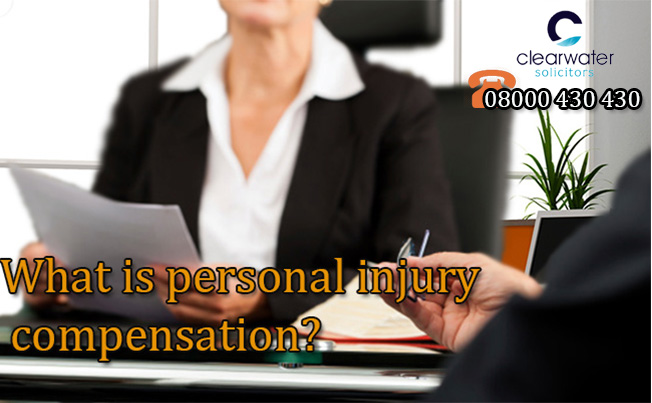 You may think you are already aware of the answer, but do you really know what compensation is? Winning a personal injury case, or settling out of court for injuries or distress caused by an accident that wasn't your fault is so much more than monetary reparation for many people.
What is personal injury compensation?
Compensation is usually a monetary payment for injuries suffered at the hands of someone else and can vary in amount, depending on the individual situation. Personal injury compensation is a specific type of compensation and requires a legal team that specialise in this area of law. What many people may not be aware of are the amount of situations in which you can claim personal injury compensation. If you have suffered an injury at work or in a public place, and the accident wasn't your fault, you may be eligible to make a claim. You should give us a call if you have experienced injuries due to:
An allergic reaction at work ,because of cleaning products
An allergic reaction due to products used by your hairdressers or beautician
Being unaware of dangers associated with a beauty treatment
A negligent surgeon or other medical professional
A trip, slip or fall at work, in a shop, bank, or other public place
A trip, slip fall at work
A road traffic accident as a pedestrian
A road traffic accident as a driver
A forklift truck accident
A dog bite
A needlestick injury due to incorrect disposal of needles or sharps
A needlestick injury due to employer's failure to provide appropriate safety clothing for your job
Abuse – present or historic
Types of compensation
The amount of compensation you receive depends on many factors including injuries sustained and any medical attention required, such as counselling, physiotherapy and operations. Other elements that are taken into consideration when compensation is calculated include:
Loss of earnings
Emotional impact
Future loss of earnings
What can a compensation pay-out be used for?
The effects of your injuries may be short-lived or long-lasting, but each situation can still result in you paying for things you would not have required otherwise. You may have to pay for corrective surgery for a botched cosmetic procedure, or you could face long periods away from work which then results in loss of earnings. If you suffer a mental illness or psychological condition because of the incident, you may be left with expensive counselling fees.
You could use compensation to pay for:
Reconstructive surgery
Counselling sessions
Transport to and from appointments
Day-to-day living costs
Prosthetics
Compensation isn't just for expenses, and you could be awarded damages that reflect the emotional distress you have suffered, and of course you are free to spend it as you wish.
Many victims feel compensation is a crucial element of getting justice and we can help you to achieve this.
Personal Injury Solicitors
As highly experienced personal injury solicitors, we know what is needed to make your case a success. Our legal team provide essential support and advice alongside a meticulous service, designed to ensure you get the compensation you deserve. Our clients rely on our expertise to get outstanding results in the minimum amount of time.
Find out more today
For further information about compensation and our legal services, give us a call on 08000 430 430 today. Our helpful advisers will gladly answer any questions you may have, and a free initial consultation can determine just how much compensation you are entitled to. To arrange a call-back, complete the online contact form and one of our team will be in touch the same working day.