How to handle employees' compensation claims
10th June 2013

If an employee has an accident at work, there is a good chance that they will make a personal injury compensation claim. Therefore, it is useful for managers and safety practitioners to understand this field of law and how to defend themselves successfully.
What forms do accident at work compensation claims take?
The law of 'tort' is usually seen in these compensation claims. 'Tort' refers to a civil wrong that causes someone to suffer harm or loss, and in which a person is deemed to be legally liable for this harm. This could be due to a breach of statutory duty or due to negligence.
–         
Negligence in workplace accident compensation claims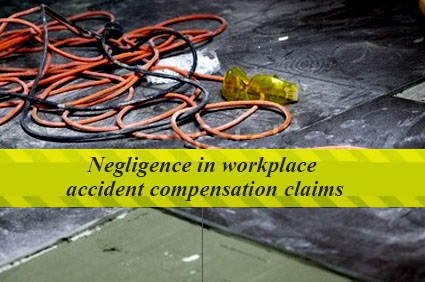 Negligence requires the plaintiff to have had a duty of care towards the claimant and to have failed in this duty, leading the claimant to suffer some form of harm.
–         
Breach of statutory duty and accidents at work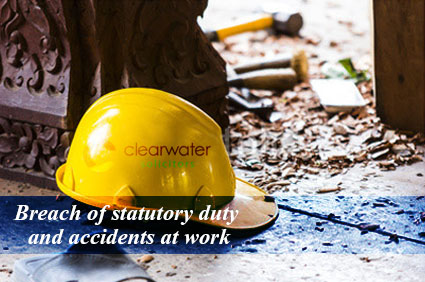 If the claimant can demonstrate that the defendant breached a statutory duty, then they can also make a personal injury compensation claim. It must be shown that the statute relates to the employer, that it was designed to prevent the claimant's personal injury, that the statute was breached and that this led to the claimant suffering their injury.
Employers must adhere to the guidelines in the Civil Procedures Rules and the Employer's Liability (Compulsory Insurance) Act, as well as all additional health and safety regulations.
Defending your company in accident at work claims
If you choose to defend an accident at work compensation claim, you will likely need to use the services of a solicitor. There are a number of potential defences you can make, which can limit the size of the compensation claim or can defend against it completely.
–         
Volenti Rule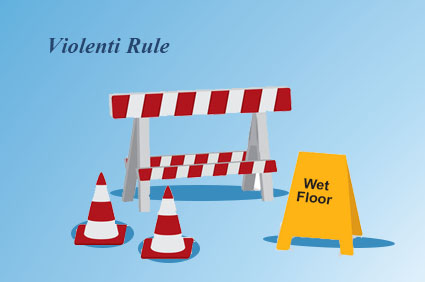 The Volenti rule, or 'volenti non fit iniuria', refers to the voluntary assumption of risk. A person cannot claim compensation, who knowingly puts himself into danger. Victim of serious injury at workplace cannot claim if he was aware of possible danger at workplace. A worker losing his fingers because of moving parts of machinery cannot claim if he was already warned of danger through safety signs and safety barriers around machines.
–         
Contributory negligence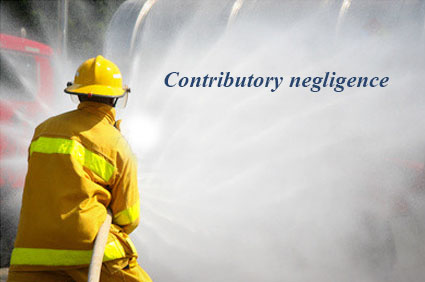 Contributory negligence occurs when the injured party is considered to be partially to blame for their own injuries. This could occur if a member of staff was trained in how to lift loads safely, but ignored this advice and made a back injuries compensation claim, or if the worker was provided with protective clothing but failed to wear it. The damages they receive will be reduced based on how responsible they were deemed to be for the accident. If it can be shown that the claimant was completely responsible for the accident at work, their employer will not be liable for any compensation claims.
–         
Vicarious liability
An employer can be vicariously liable for the negligence of its workforce if someone is injured. For this liability to apply, the responsible employee must have behaved in a negligent manner in the course of their employment.
–         
Strict liability
Employers don't necessarily have to have been negligent to be liable in accident at work compensation claims – for instance, if a piece of equipment is defective and someone suffers an injury as a result of this defect, they can make a workplace accident compensation claim even if the employer had taken reasonable steps to ensure the equipment was safe. It is up to the employer to sue the manufacturer of the equipment to recoup their money.
At the end of an workplace accident claim
Employers should have insurance that will pay out the cost of compensation, although in some circumstances the insurer will sue the employer to receive the cost of compensation if the business is deemed to have failed to adhere to the insurance agreement.
You cannot fire the claimant for making a compensation claim – this would be considered unfair dismissal and you may find yourself paying them even more money in an industrial tribunal. You cannot make the employer feel bullied or pressurised into leaving their job or treat them unfairly.
However, if you feel like their workplace absence is too long, you might be able to bring disciplinary procedures against them. You should do this by-the-book, providing verbal and written warnings within the approved timescales.
Because insurance companies will pay out the compensation claim, and because you likely have no grounds to dismiss the employee, you should draw a line under the incident and improve your company to ensure a similar accident does not happen again. Seeking retaliation against the claimant will be no good for anyone.