Motor Vehicle Accident Rate To Fall Following Legislative Changes
10th July 2013
The number of motor vehicle accidents that occur in the UK should begin to fall as a result of legislative changes by the government. Every car accident reinforces the need for the UK's highways to be improved and for safety measures to be enacted, and these changes should lead to a fall in the number of personal injuries sustained by drivers.
Drinks, drugs, and motor vehicle accidents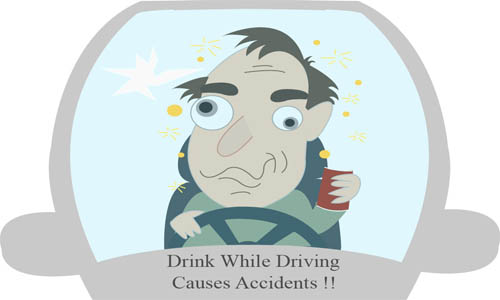 One of the new changes will be to drink driving regulations. Drivers will no longer be able to request a second test should their breath reading is under 50 microgrammes per 100 millilitres of breath.  Modern breathalysers can provide accurate readings without the need for urine and blood tests. This will likely lead to an increase in the number of drink driving convictions and should help people make car accident compensation claims against intoxicated drivers.
The police should also have drug-testing devices by 2015. These will enable officers to determine whether a driver has taken other intoxicating substances and if they are unfit to drive as a result of this. Drug-drivers will also be prosecuted under the Crime and Courts Act 2013, which will come into effect in 2015.
Children and road traffic accidents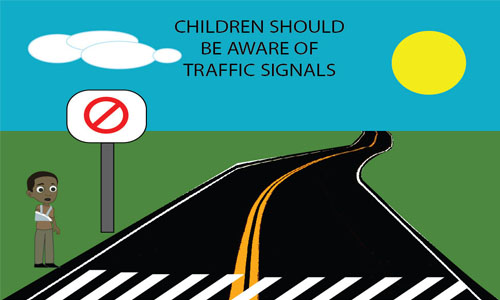 Children will be educated about road safety to reduce the number of motor vehicle accidents that cause death or serious injury to children. This will be done as part of the THINK! Campaign.
There are educational resources for students and pupils of all ages, as well as those in out-of-school groups. A Highway Code has also been developed for young people, called Tales of the Road.
Speed limits reducing personal injury compensation claims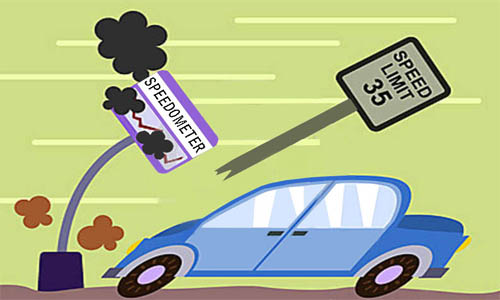 Speed is strongly associated with personal injuries following motor vehicle accidents. Injuries are usually far more serious at high speeds, and the likelihood of a person dying in a collision is strongly linked to the speeds cars were travelling at in the accident.
The government has therefore reissued speed limit guidance so local authorities can improve safety standards on their roadways. A new speed limit appraisal tool will also enable councils to understand the benefits and costs of speed limit changes.
Uninsured drivers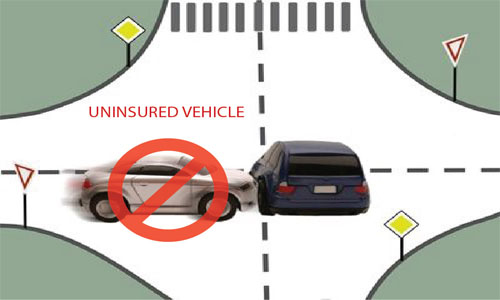 When drivers are involved in car accidents involving uninsured drivers, the Motor Insurer's Bureau pays out any car accident compensation, so victims are not left out-of-pocket. It is an offence to drive without insurance, but the police still seize approximately 150,000 uninsured vehicles every year.
As a result, it will now be an offence to keep motor vehicles without valid insurance, unless the Driver and Vehicle Licensing Agency has received a Statutory Off Road Notification. The government is also going to investigate unlicensed driving to find out the extent of this crime and if there are any ways to prevent it.
Cycling accident claims and motorbike accident claims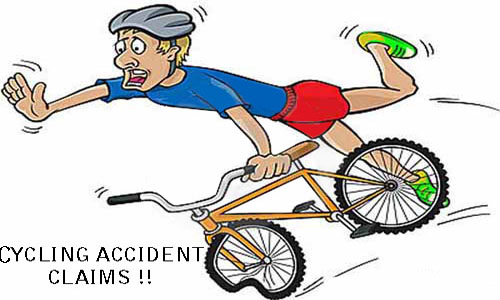 Cyclists and motorcyclists are more likely to suffer a serious personal injury when on the road than other road users. As a result, the government's campaigns aim to improve safety among these classes of road users. These include the THINK! Cyclist campaign and amendments to motorcycle testing.
As the number of cyclists on the road has risen, so has the number of cycling accident compensation claims. Furthermore, while motorcycles represent just 1% of all traffic on the road, 19% of all road user deaths are motorcyclists.
Driving tests and motor vehicle accidents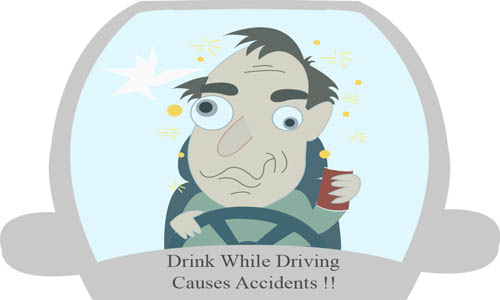 There will be a number of changes to driver and rider training procedures, as well as the assessment and training of driver instructors. National instructor standards will be set up, consultations will be launched on changes to approved driving instructor qualifications, and the National Occupational Standards will be assessed by the Sector Skills Councils.
Disqualified drivers will have to take a re-test, drink-drivers will be able to receive remedial training, safety messages and case studies will be added to the theory test and experts will consider how to support drivers following their tests.
What do car accident compensation solicitors think of the changes?

Our personal injury solicitors know how important safety on the roads is. Many of the car accident compensation cases we've seen are caused by incompetent drivers or drivers unfit to drive through drink and drugs. Any initiatives that can prevent people from driving poorly should reduce the number of motor vehicle accidents and the number of personal injuries people sustain on the road.
Statistics show that the UK's roads are becoming progressively safer, yet there are still too many motor vehicle accidents. While car accident compensation can help people get their lives back on track, personal injuries can be devastating or even fatal.
If you want to claim compensation following road traffic accidents, dial 08000 430 430 or fill in our online enquiry form. Clearwater Solicitors are ready to help you out!